Quote of the day!
"Life ain't what it is till you make it the way it is."
Ads
The Monastery



The Bible
Ngobrol2
Gambo-gambo
Twitty-twitter
Earth's Last Stand: T-minus 2 days!
Sunday, June 26, 2011
Yes, Earth's last stand for the battle between good and evil.
Feast yourself with some of the mind blowing promotional movie posters for this 3rd and "final" Transformers installment, Dark Of The Moon!




And TransMY is watching on 28th June 2011! in 3D!

Labels: transformers, transformers movie, transmy
posted by Monk[+]Icon @ 9:37 AM


Then and now..
Sunday, June 05, 2011
Pictures says it all... :)



I'll be back...

Labels: family, transformers, transmy, travel
posted by Monk[+]Icon @ 12:44 PM


2010
Friday, January 01, 2010
Happy new year 2010! and I'm working.

-The End-

Labels: new year
posted by Monk[+]Icon @ 2:33 PM


The coming of the end to start anew.
Saturday, December 12, 2009
Damn, less than 2 weeks till 2009 will close its curtain for good. This good old blog finally marked its 4th year of existence. This blog is my zen, my diary, journal, place to brag or simply just to remind myself the progress of my life thus far.

I'm not going to do any revamping of this blog and its going to be as it is cos I do not see a point in doing so and neither am I any celeb blogger with huge advertorial's pay cheque, so be it. I kinda missed out to blog about my birthday celebration this year but never too late to be talking about it.

My birthday in all tradition always as usual, I am just happy to receive anything especially toys. This year, I'm still never too old to still be receiving toys and just check this picture of my toy presents.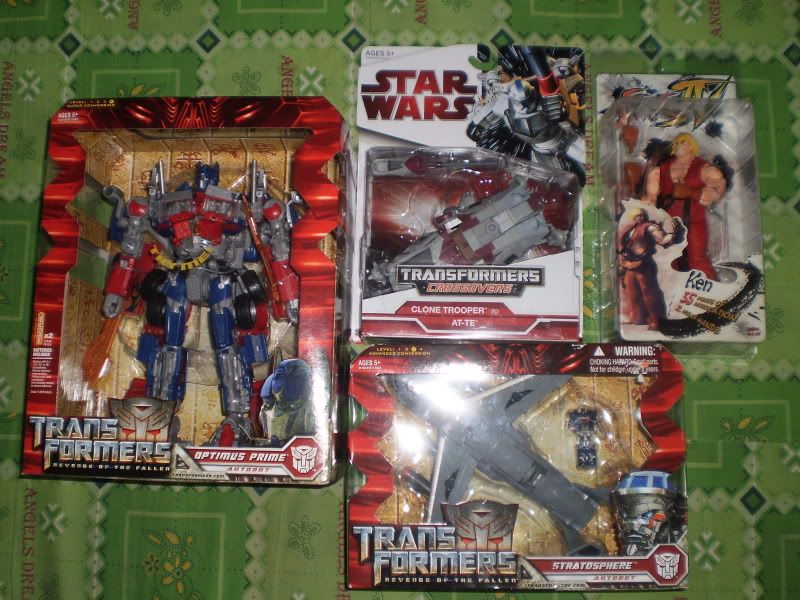 From left, ROTF Prime from Wifey, Star Wars Transformers AT-TE, Clone Trooper from Lavonne, NECA's Street Fight 4 Ken figure from Rezall and ROTF Stratosphere from Bro, Sis, and Bro's GF.

For my own treat, I got myself...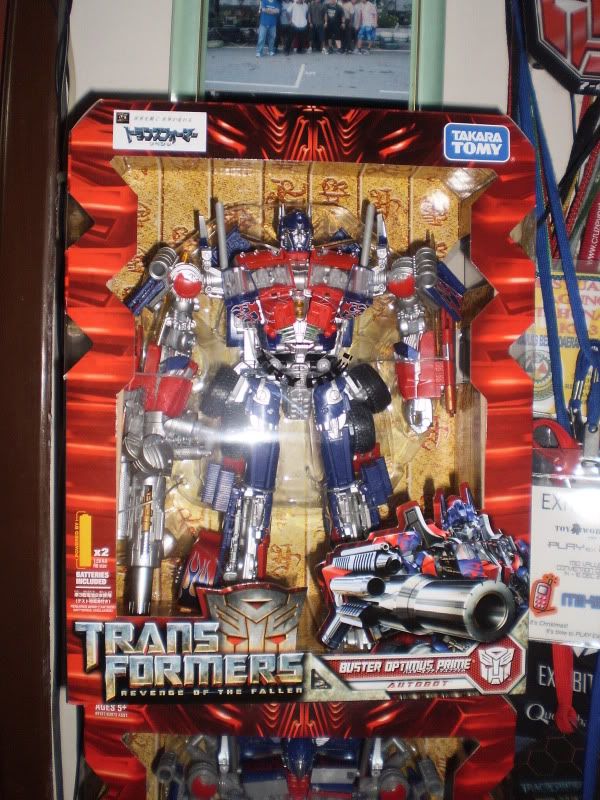 ROTF BUSTER PRIME! Wooot!

I'm just never too old for toys eh, other than that relationship between wifey and myself has improved as we talked a lot about things that will and may cause issues and arguments and how we can avoid it. We are still learning to understand one another and like the old folks says, marriage is a lifetime learning process that doesn't take few days to understand... its really true.

As for work, still doing the same work and the only difference is now I'm leading the department with another partner and I'm still in the learning process to be a better leader. It takes a lot of courage, discipline and experience to run a department and I'm hoping for a better tomorrow and in this company I see my future in it.

Went back to Bidor last month as well to celebrate my sort of belated dinner, Gilbert and Leah was presence (my ex-colleague aka good friend). We had a blast though with just few of us and I've brought back some toys and you might wanna have a peek of my toy collection in Bidor as well.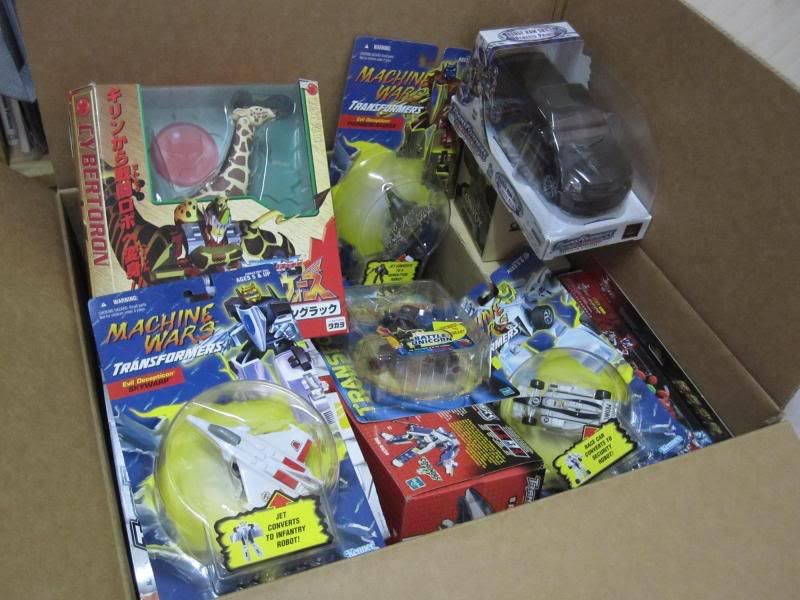 Toys Here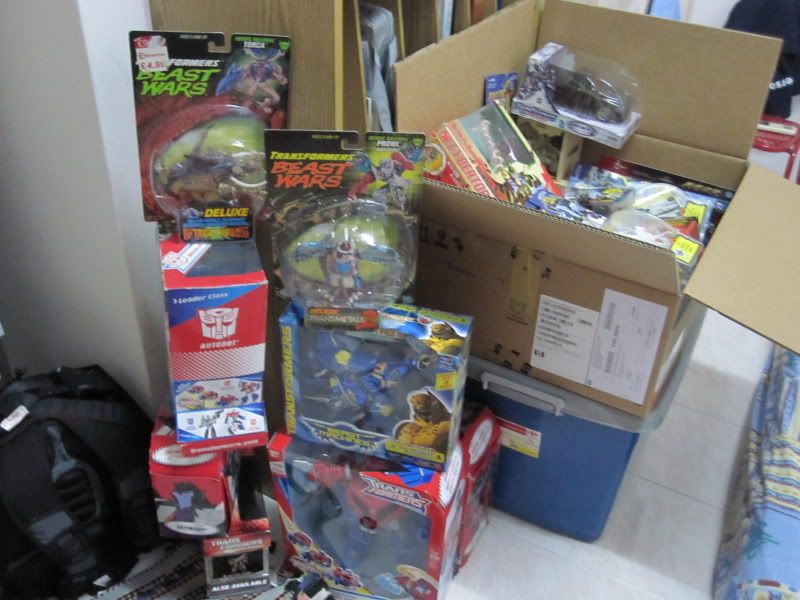 Toys there
The Transformers Movie 2007 and 2009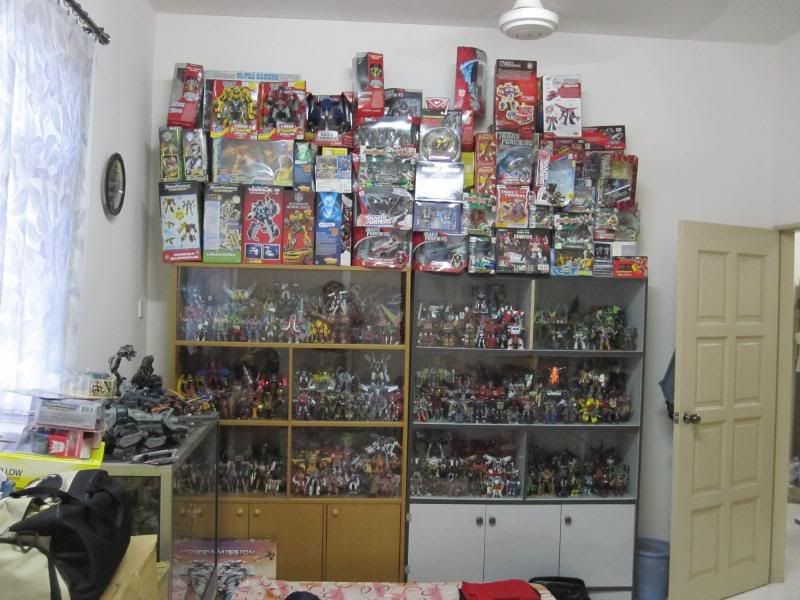 The frontal view of my toy cabinet

Yeah, I know crazy isn't it.

Labels: life, marriage, transformers, transformers movie, work
posted by Monk[+]Icon @ 2:19 AM


Life is as it is...
Sunday, October 11, 2009
Dear blog,

Life is definitely different now, the prospect and priorities of life has changed tremendously when one is married and all concentration goes to the partner. I am more than a happier man to be married with my wonderful wife for the rest of my life.

Marriage life is never easy as what movies sometimes tells you or what people will say, though the reality fact that is in a marriage life lies an unconditional responsibility with things you said or do to one another where a simple miscommunication would lead to a series of unfortunate arguments that eventually will lead to tears and sadness.

But nobody actually knows that this is the wonders of marriage, you fight, you argued, you yelled and cried and when that one moment of time you decided that its time to patch it up again. Then came along the happier moment for that particular time until the next coming episode of dramas again which makes us even cherish everything we have together as a married couple.

I have learned the way of life the hard way, along the way I realized that in this life nothing is more important than finding the right path and finding the main purpose of this life itself in which is... living every moment you have with your loved ones and be thankful everyday that we are still living and breathing the very next morning while waking up beside your loved ones. Nothing is more than that, I mean nothing.

Labels: life
posted by Monk[+]Icon @ 1:33 PM


The Countdown: 1 day to go
Friday, August 07, 2009
I'm writting this from my hotel room at Crown Royale, Bataan of the Philippines. Anxious and slightly nervous for tomorrow. I have to be up at 6.00am in the morning for my photoshots.

Other than that, looking forward and hoping tomorrow won't be raining. Gotto go iron my tux first... chaoza.
posted by Monk[+]Icon @ 4:30 PM


Transformers: ROTF the premiere and the exhibition!
Thursday, June 25, 2009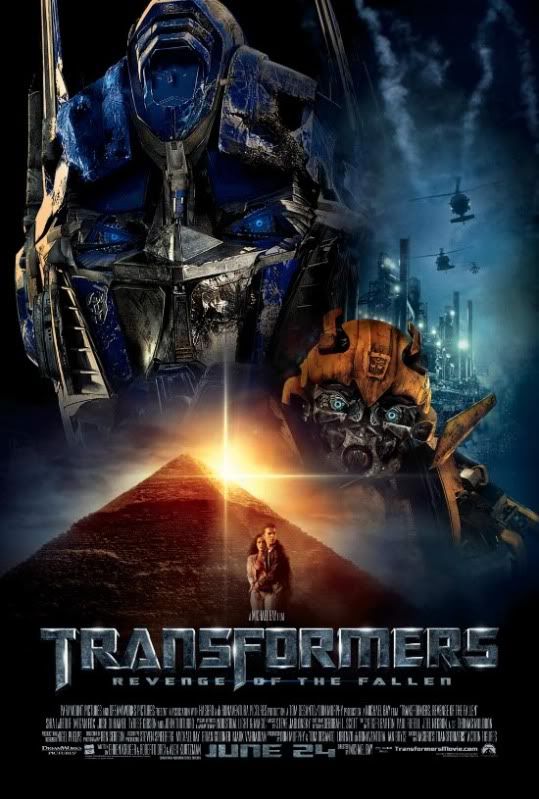 This year we hosted the premiere once again and this time around we allocate 254 seats at Cineleisure to terrorize the hall with all our TransMY kakis alongside Toy Workers's regulars. The atmosphere is always amazing especially when 254 maybe half of the people there are die hard fans. The moment when Paramount logo flying in with some digital robotic sound effect, the woohoo and the clapping started, 5 minutes into the show when The Fallen was revealed... everyone clapped like there is no tomorrow.



Our very exclusive Premiere tickets



Minutes after minutes in the movie, everyone cheered and laughed and clapped again and again when all the awesome scenes were on going and not to forget the ever hot Megan Fox! I realize early reviews of ROTF weren't good but all I can screw you f*ck heads who know nothing but critics as to me, there were some slow moments in the movie but who the f*ck cares when they give us utterly clanking metal battle that gives you the never ending goosebumps and well, that's just Prime! I'm gonna get myself another few more dosage of ROTF either in IMAX, THX and whatnot X and my middle fingers goes out to the critics who does nothing but bitching.

On the other hand, I'm all geared up to run another exhibition and this time will take place in Penang (sorry Klang Valley folks, shit happens!). Queensbay Mall had show their enthusiastic support to this Transformers event and it could be even bigger than Robotcon 2007! Once again, we of TransMY will join forces to make this a happening event that one could just dream only.

Lots of activities and the main attraction will be the "Are you HOT enough? - The Mikaela Banes look-a-like contest" and if you're interested, the entry form can be downloaded from here and further information can be seen here or here. All that on this coming 26th June 2009 till 28th June 2009.

If you are from Penang, do drop by and make a havoc ok! Roll out peeps!

Labels: events, queensbay mall, rotf, transformers, transformers movie
posted by Monk[+]Icon @ 1:30 AM